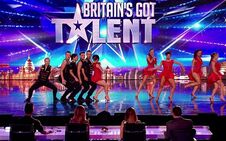 The Auditions are the first televised round of Britain's Got Talent.
The auditions consist of each act performing in front of the Judges, who can each press their buzzer to signal that they would like the act to finish. After the performance is complete, the Judges then take a vote to determine whether the act should advance through to the next round. If the majority of the Judges vote 'yes', the act progresses through to the Second Round.
Every act participating in Britain's Got Talent must take part in the auditions. In recent years, the auditions have often taken a 'ceremonial' position in the contest as the Judges are already aware of which acts they would like to see again. Very few of the large number of acts who audition for the show are televised.
Auditions per Series