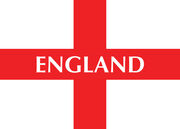 Hello. I'm PeteFromLeeds, and I'm from England. I'm the founder of this Wiki. I've created a number of Wikis but all bar this one are now in disrepair. I'm also a regular on entertainment forum Buzzjack. And as of July 2022, I'm an admin on the Christian Music Wiki!
I'm also ridiculously indecisive - if you suggest something to me, in two years' time I might think it's a good idea (I'll never change my mind on infoboxes though!)
I also have a bot account, PeteBotLeeds, for making mass changes to articles.
My favourite pages